Pizzerie Eccellenti 2020
Al Grottino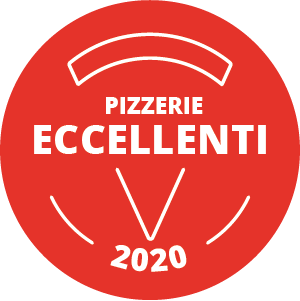 With more than thirty years with his hands in dough (it had to be said) Tony Vespa can, without a doubt, be numbered among the forerunners of quality Pizza in Rome.  The venue has been remodeled recently, but its rustic trattoria style (and cooking) has been maintained.  With the warm season at hand, the outdoor tales are preferred by its numerous and loyal clientele.
"Neither high nor low," as he himself has always loved to define it, the pizza at Al Grottino is in an Italian style with all of its variations.  It ranges from the classics to the more original, and there is always a weekly seasonal special.  We recommend the Tropea, with mozzarella baked on the pizza, aged Pecorino Sardo, prosciutto crudo from Parma and Tropea onion jam.
The doughs are well-leavened and the baking is uniform throughout, and not burnt.  However, the final result is not as good as it used to be.
---