Pizzerie Top 2020
49° - Battil'oro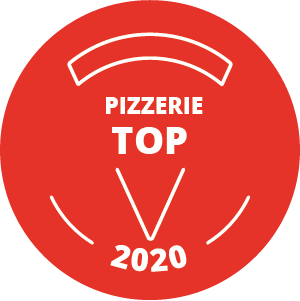 Put a Neapolitan with a Californian temperament in Versilia and BAMB, the Battil'oro pizzeria is born with all the bells and whistles.
Gennaro Battiloro is a great businessman, a talented pizza chef, and his energy pervades the entire pizzeria, situated inland of Forte dei Marmi.
The locale has a contemporary design, where the colors red and gold surround the passion that Gennaro puts into his work.  The pizza at Battiloro is in the modern Neapolitan style; it is well-hydrated and melty.  In a nutshell you cannot put it down.  Great care has been taken in selecting the raw materials with high quality products.
The fried goods proposed as a starter are inspired by the art of the Neapolitan friggitoria.
A characteristic experience is the pairing of a cocktail with pizza, truly interesting.
This is an obligatory stop for whomever finds themselves in Tuscany.
---