Pizzerie Eccellenti 2020
Chefyoutoo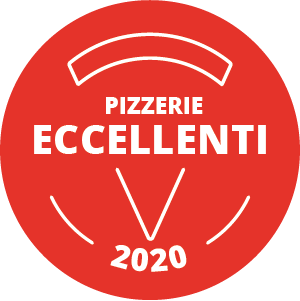 Recently opened, "Chefyoutoo" is a place that defines itself as a "gourmetteria". It is introducing a totally new format in the city of Gorizia: in addition to traditional pizzas, Chefyoutoo offers gourmet pizzas, featuring special combinations. Marinara with fried eggs, parmesan and truffles, or focaccia with "frico" (a traditional dish of Friuli consisting of heated cheese along with other ingredients), onions and potatoes. In short, unusual combinations will delight the palates of the more curious customers.
The pizzas are baked in a classic wood-fired oven at high temperatures to ensure the right crust fragrance. The dough is made using whole wheat left to slowly rise for 36 hours. The toppings are abundant and satiating.
The warmth of the indoor room is there to welcome you in the winter, where everything is furnished in wood. During the summer period it is pleasant to eat in the quiet and intimate outdoor garden. The restaurant can also be reached on foot from the city center, and there is no difficulty in finding parking nearby.
The service is fast and the staff are polite. The price is fair considering the quality.
---