Pizzerie Eccellenti 2020
Da Mimmo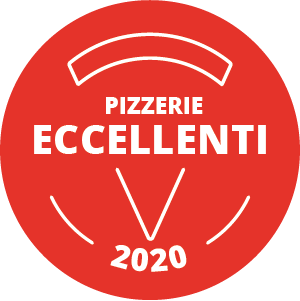 The pizzeria Da Mimmo has been an institution for more than 60 years; so much so, that in 2016 the whole city mourned the loss of its founder. Mimmo was the first to bring the real Neapolitan pizza, prepared with quality ingredients, to Bergamo. His original recipe remains unchanged. The dough is made with organic flour left to leaven naturally for 36 hours, San Marzano DOP tomatoes are used, along with cherry-sized buffalo mozzarella from Campania, fresh basil, and extra virgin olive oil. Everything is baked in a wood-fired oven with beech wood. Today on the menu you can find many other dishes, but the strong point remains the classic pizzas and the more imaginative ones such as the pizza with Stracchino all'Antica delle Valli Orobiche, rosemary and lard from Bergamo. Another is the pizza with Fishchetto tomatoes from Torre Guaceto and Caciocavallo Podolico from Basilicata.
The wines from "La Casazza 1956," including Mimmo's red and white selections, are delightful.
The establishment is spacious, welcoming, rustic but at the same time elegant. It is located in the heart of Upper Bergamo surrounded by walls originally built by the Venetians.
---