Grandi Pizzerie 2020
85° - Gusto Madre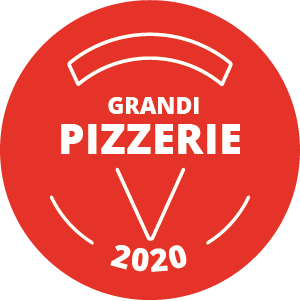 This establishment can be found very close to the center.  It is easy to find a parking space, but it is also convenient to walk there. Situated on the ground floor of a modern building, it has a simple design outside and in: a few square tables, pastel colors, and clean, well-kept, easily accessible rest rooms with a changing table.  The wine selections are in full view… It is very popular; it is advisable to book as the seating has been reduced because of the COVID emergency. The service is friendly and everything on offer is explained well.
Pizzas can be ordered as take-aways and there is also a home-delivery service.
This is more than a pizzeria; it is a gastronomic workshop, a restaurant which bakes pizzas.  There is significant research and originality in the culinary proposals, from the leavening to the ingredients used (DOP Piedmontese, Slow Food Presidia …), from the tasteful choices to the creative combinations. An electric oven is used here. A lot of attention is given to the wines, and there are a few beers. The fine cuisine and the dessert menu should also be tried.
---