Pizzerie Eccellenti 2020
Ranzani13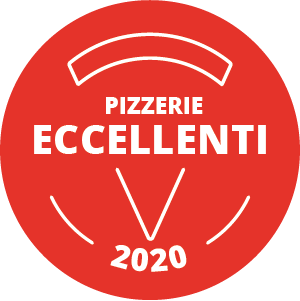 This is an excellent pizzeria, however, it is also a pub done in the English style with a noteworthy list of artisan beers which rotates daily.  A common theme unites Razani 13 to Storie Dipinte which have been recently separated from one another.  Their similarity can be seen also in the dishes from the kitchen which are often the same, such as the hamburger and tartar.  The pizza menu is divided into three groups:  1 margherita, 2 tradition, and 3 gourmet pizzas.  There are also two pizzas of the day which widens the selection.
We recommend the Spunzilla pizza, a well-leavened margherita with buffalo-milk mozzarella, San Marzano, basil and parmesan.
The pizza of the day, which was a focaccia with fiordilatte, Rustichello bacon, late radicchio and Piave cheese demonstrated the use of prestigious raw materials.
The interior, formerly very crowded and noisy, is enhanced in the summer months by tables placed under the portico and in the outdoor dining area.  The obligatory social distancing for COVID 19 is well-enforced by the service staff.
---