Pizzerie Eccellenti 2020
Sant'Isidoro – Pizza & Bolle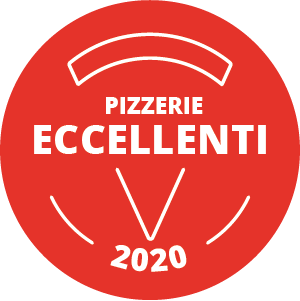 This is a new pizzeria with a new idea, at least for the Capital.  It opened in December 2019 with the aim of pairing pizza with all different types of bubbles: from sparkling wines to spumantis, to Franciacortas to Champagnes.  The menu, in reality, goes well beyond the bubbles, with fair markups and very professional service.
Regarding the pizza, without a doubt we are at one of the best places in Rome:  "light as a cloud," might be a rather trite expression, but in this case it gets the idea across perfectly.  The product is admirably leavened, fragrant, with a very thin base and a puffy but not bready crust.  The menu opens with various fried products and bruschettas to start, while the pizza is divided into 8 "classics" and 8 "eccentrics."  Even the most original toppings are always well-paired to the vegetables and products that have been selected with care.
On the whole, it has a nice, modern and elegant dining area that nears perfection.
---