Pizzerie Eccellenti 2020
Sp.accio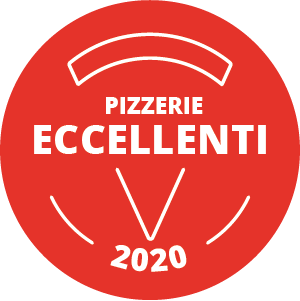 This establishment was created in an old staging post that overlooks the Rimini plain.  The exterior of the structure has conserved the charm and the simplicity of an old rural building with large space for tables.  The interior is modern, functional and curated down to the last detail.  The dining areas are spacious and welcoming with air conditioning and wifi.
The staff is efficient and courteously supplies all of the information concerning the products, most of which are produced onsite.
The pizza dough is the fruit of a careful study of the grains and the sourdough leavenings, which are curated daily in San Patrignano.  The resulting product is both soft and crunchy at the same time, as well as digestible and fragrant.  The flours used (type 1 grain, whole wheat and buckwheat) have been selected from those made in Italy, and are ideal for both medium-length and long fermentation times.
Delivery service is available if reserved before 7pm.  Take-away service is always available.
Parking is available and is accessible by wheelchair
---