Pizzerie Top 2020
20° - 10 Diego Vitagliano Pizzeria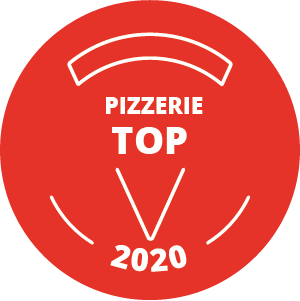 Sono dieci i motivi per andare da Vitagliano: l'ottima pizza, la lampada ad infrarossi per verificare la cottura della pizza, le numerose varianti, gli ingredienti, l'impasto eccellente, la carta dei vini, la scelta delle birre, l'ambiente accogliente, l'attenzione per i celiaci, il sorriso di chi ci lavora.
La differenza sono gli ingredienti scelti con grande cura fra le migliori dop e tipicità campane su tutto un sapiente uso dell'olio extravergine del Cilento. Le pizze possono essere scelte dal menu digitalizzato, nel rispetto delle normative anti contagio. Si distinguono, la Marinara Sbagliata, con olio Ravece che esalta il pomodoro, il pesto di aglio, origano del Matese e la Pistadella in versione classica e senza glutine farcita con mortadella ottima qualità e pesto di pistacchio di Sicilia. Grande attenzione è riservata ai celiaci che possono gustare una pizza studiata appositamente per le loro esigenze alimentari e preparata su banco e in forno dedicati.
---
There are 10 reasons to visit Vitagliano: the excellent pizza, the infrared lamp used to check the cooking of the pizza, the numerous pizza variations, the ingredients, the excellent dough, the wine list, the selection of beers, the welcoming environment, the care given to celiacs, and lastly the smile of the staff who work there. What makes the difference is the ingredients chosen with great care from among the best DOP and typical Campania products, accompanied by a wise use of Cilento extra-virgin olive oil. The pizzas can be ordered from the digital menu in compliance with the anti-contagion regulations. Among the pizzas that distinguish themselves is the Marinara Sbagliata, with Ravece oil that enhances the flavor of the tomato, garlic paste, and oregano from Matese.  Another is the Pistadella a classic pizza made gluten-free and topped with excellent quality mortadella and pistachio paste from Sicily. Great care is given to the celiac patrons who can enjoy a pizza created specifically for them and prepared on a dedicated counter and oven.