Pizzerie Eccellenti 2020
Arte Bianca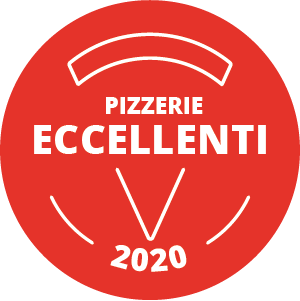 La pizzeria è aperta da poco meno di un anno, ma Michelangelo Casale è un artigiano della pizza dal 1993, come ha fatto scrivere anche sopra la bocca del forno. Anni di gavetta e sperimentazione per arrivare ad una pizza davvero eccellente. Leggera, profumata, ben lievitata, con cornicione non eccessivamente pronunciato ma bello gonfio e piacevole da gustare.
Scelta con cura la farina, studiati e ristudiati tempi di maturazione e selezione degli ingredienti, con un'attenzione particolare a quelli del ricco territorio campano e irpino. Una sala moderna, con tavoli ben distanziati, un servizio giovane ma efficiente.
Il menu parla un linguaggio semplice e immediato: si comincia con antipasti e fritti, mentre sono 3 le sezioni delle pizze: quelle classiche, quelle 'originali' e le fritte, con le diverse montanare. Imperdibile almeno un assaggio di margherita, e, tra le originali, la 'Avellana', con noci e nocciole di Avellino, caciocavallo podolico irpino e pomodorini secchi reidratati.
---
This pizzeria has been open for just under a year, but Michelangelo Casale has been a pizza craftsmen since 1993, information he has inscribed on the oven. Years of apprenticeship and experimentation have culminated in a truly excellent pizza. It is light, fragrant and well-leavened, with a crust that is not too pronounced but still nice and puffy and pleasant to taste. The flour used is carefully selected.  The correct maturation time has been studied carefully.  There is likewise a careful selection of the ingredients with particular attention given to the products coming from the Campania and Irpinia territories. The dining hall is modern, with well-spaced tables, the staff is young but efficient. The language on the menu is simple and direct: the menu starts with appetizers and fried dishes. There are 3 different types of pizzas you can choose from: the classics, the originals and the fried pizzas with the various montanare. Do not miss out on tasting the margherita, and among the originals the 'Avellana' with walnuts and hazelnuts from Avellino, caciocavallo podolico irpino and rehydrated sundried cherry tomatoes.