4° 50 Top Europe 2020
Bæst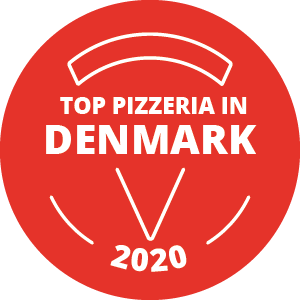 Innovation and Sustainability 2020
S.PELLEGRINO & ACQUA PANNA AWARD
Siamo nella zona della movida a Copenhagen e il locale creato da Cristian Puglisi, rinomato stellato siculo-danese è un riferimento assoluto non solo per gli amanti della pizza. Al piano superiore c'è un bel bar dove ci si può intrattenere bevendo birra, vino e cocktail. La filosofia è tipica nordica, ossia molto legata all'autoproduzione, a cominciare dai latticini e dai salumi che nascono nella "farm of ideas" che fa da backstage anche al ristorante stellato Relae. Puglisi prima di aprire la pizzeria ha fatto un lungo giro a Napoli, ma la sua è una pizza con un carattere personale giustamente rivendicato. L'ambiente è
informale e accogliente, il servizio attento, le pizze sempre molto buone e stagionali, soprattutto quando si sceglie fra le proposte d'autore. Grande attenzione, ossessione, ai temi della compatibilità ambientale.
---
This establishment situated in the lively nightlife neighborhood of Copenhagen was created by Cristian Puglisi, a renowned Michelin-starred Sicilian-Dane.  It is an undisputed landmark, and not only for pizza lovers. On the top floor there is a pleasant bar where you can relax drinking beer, wine or cocktails. The philosophy is typically Nordic, that is, intricately linked to in-house production.  It begins with the dairy products and the cold cuts, which are born in the "farm of ideas" that also acts as a backstage for the Michelin-starred restaurant Relae. Before opening the pizzeria, Puglisi took an extensive tour of Naples. His pizza has a legitimate personal characteristic. The environment is informal and pleasant, and the service is attentive.  The pizzas are always seasonal and excellent, especially when you choose from the chef's suggestions. Significant attention, even obsession, has been given to the theme of environmental compatibility.