Pizzerie Eccellenti 2020
Basilico Italia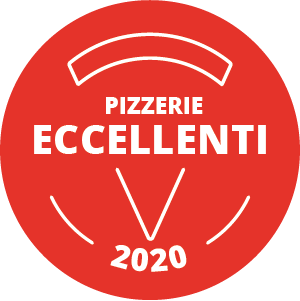 Gradevole l'arredamento e accogliente l'ambiente. Le piastrelle e le maioliche vivaci fanno da cornice alla gentilezza ed ospitalità del personale di sala. Buona l'intuizione  di offrire agli ospiti una piantina di Basilico personalizzata che rallegra l'ambiente all'ingresso del locale, che si trova nel cinema principale di Sorrento.
Le pizze sono preparate con ingredienti DOP: si va dalla mozzarella di bufala, ai pomodori di Sorrento, fino al provolone del Monaco di Vico Equense. Si può scegliere tra l'impasto  classico a quello ai multicereali. Da provare anche la cucina napoletana dello chef  Luigi Zurolo (gnocchi alla sorrentina e il classico "cuoppo").
Il locale è facilmente raggiungibile in autobus e treno, grazie alla sua posizione centrale e alla sua vicinanza alla stazione della Circumvesuviana.
---
This pizzeria has pleasant furnishings and a comfortable atmosphere.  The lively tiles and ceramics form a backdrop to the hospitality and the friendliness of the staff. The atmosphere is brightened up by the great idea of offering each guest a personalized Basil plant as they enter the premises, which can be found inside the main cinema at Sorrento. The pizzas are prepared with DOP ingredients, from the buffalo-milk mozzarella to the tomatoes from Sorrento and the provolone del Monaco from Vico Equense. The customers are given the choice between the classic dough, and a multi-grain version. Do not miss out on the Neapolitan cooking of the chef Luigi Zurolo, (gnocchi alla sorrentina and the classic "cuoppo"). Thanks to its central position near to the station of the Naples Circumvesuviana, the pizzeria can be easily reached by bus and train.