Pizzerie Top 2020
49° - Battil'oro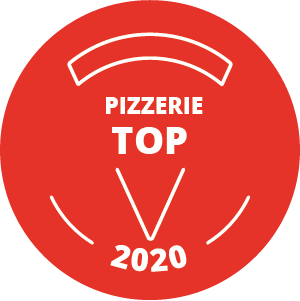 Metti un napoletano con indole di un californiano in Versilia, e BAM nasce la pizzeria Battil'oro fuochi e spiriti.
Gennaro Battiloro è un grande professionista, pizzaiolo di talento e della sua energia è impregnata tutta la pizzeria , sita nel primo entroterra di Forte dei Marmi.
Un locale dal design contemporaneo, dove i colori oro e rosso racchiudono tutta la passione che Gennaro infonde nel suo lavoro. La pizza di Battiloro è modernamente napoletana, ben idratata, scioglievole al palato, insomma un morso tira l'altro. Grande attenzione è posta alle materie prime con prodotti di alta qualità.
I fritti iniziali ricordano l'arte della friggitoria napoletana.
A caratterizzare l'esperienza vi è poi l'abbinamento cocktail pizza, davvero interessante.
Per chi si trova in Toscana questa è una tappa immancabile.
---
Put a Neapolitan with a Californian temperament in Versilia and BAMB, the Battil'oro pizzeria is born with all the bells and whistles. Gennaro Battiloro is a great businessman, a talented pizza chef, and his energy pervades the entire pizzeria, situated inland of Forte dei Marmi. The locale has a contemporary design, where the colors red and gold surround the passion that Gennaro puts into his work.  The pizza at Battiloro is in the modern Neapolitan style; it is well-hydrated and melty.  In a nutshell you cannot put it down.  Great care has been taken in selecting the raw materials with high quality products. The fried goods proposed as a starter are inspired by the art of the Neapolitan friggitoria. A characteristic experience is the pairing of a cocktail with pizza, truly interesting. This is an obligatory stop for whomever finds themselves in Tuscany.