Pizzerie Eccellenti 2020
Binario Calmo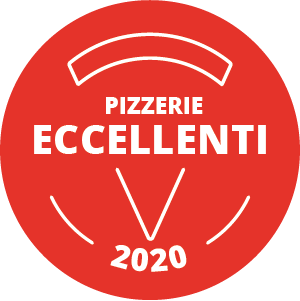 Il locale moderno si trova nella galleria commerciale che collega la stazione centrale con il centro direzionale ed è il punto cook and bar dell'hotel Stelle-the Businest.
La sala principale e la terrazza sono organizzate per servizio bar al banco o ai tavoli, rosticceria, ristorante e pizzeria. Molto comoda per una sosta piacevole se si arriva o se si parte o se si soggiorna in città per lavoro.
Il progetto di cucina e pizzeria si propone di offrire pietanze autenticamente napoletane a chi non ha il tempo per raggiungere ristoranti e pizzerie in altri luoghi della città
La pizza rispetta la tradizione napoletana. Il disco di pasta è morbido, ben lievitato e gustoso; i condimenti equilibrati grazie ad ingredienti freschi che promuovono correttamente il pensiero della dieta mediterranea. Ben fatti i fritti che soddisfano gusto ed esigenze di leggerezza da business-lunch.
Servizio professionale e attento.
Le misure anticovid sono rispettate con scrupolo ed organizzazione.
---
This modern establishment can be found in the shopping center gallery which connects the Central Station to the Centro Direzionale.  It is the kitchen and bar of the Stelle Hotel -The Businest.                                      The main room and the terrace are equipped for bar service at the counter or at the tables.  It is grillroom, restaurant and pizzeria.  It is very convenient for those who are arriving, departing or staying in the city for business.                                                                                                                                                                            The kitchen and the pizzeria offer authentic Neapolitan meals to those who do not have the time to reach restaurants and pizzerias in other parts of the city.                                                                                                 The pizza respects the Neapolitan tradition, and the disk of dough is soft, well leavened and full of flavor.  The toppings are well-balanced thanks to the fresh ingredients, which accurately support the concept of the Mediterranean Diet. The fried foods are well done, and they satisfy in flavor and in lightness; perfect for a business lunch. The service is professional and attentive.                                                                                                                  The anti-COVID measures are meticulously carried out and well-organized.