Pizzerie Eccellenti 2020
Bistrot Dolomieu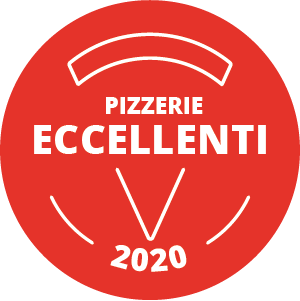 Cenare a Bistrot Dolomieu è costantemente una deliziosa emozione. Filippo Crippa affronta la crisi data dal Covid da vero eroe e ricomincia dal bancone a impastare la pizza o la schiaccia. Schiaccia che diventa un viaggio territoriale con le prelibatezze del Trentino rigorosamente stagionali e freschissime. La schiaccia con funghi porcini tagliati a crudo e conditi al momento è la conferma definitiva di un lungo percorso di ricerca professionale e una dichiarazione d'amore alla propria passione: la cucina.
Che si tratti di schiaccia o di pizza tradizionale, ogni sapore è al posto giusto. Di livello alto anche il vino. Ultima nota riservata ai dolci che stupiscono e conquistano.
Personale all'altezza della situazione contingente e sempre attento ad un servizio di alta qualità.
---
Dining at Bistrot Dolomieu is always a delightful experience. Filippo Crippa faces the COVID crisis like a real trooper and is back at the counter kneading doughs for pizza and schiaccia. The schiaccia takes you on a journey through the local territoy with strictly seasonal and fresh Trentino delicacies. The schiaccia with porcini mushrooms cut raw and seasoned fresh is the definitive confirmation of a long history of professional research and a declaration of love for one's passion: cooking. Whether we are talking about the schiaccia or traditional pizza, every flavor is spot on. The wine list is also of high standard.  A final note is reserved for the desserts that amaze and delight. The staff is up to par considering the current situation, they are always attentive and guarantee a high-quality service.