Pizzerie Eccellenti 2020
Box Pizza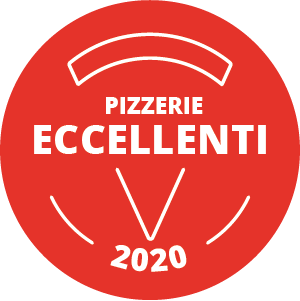 Il locale, climatizzato, dallo stile moderno, molto semplice ed elegante, si affaccia sul Prato della Valle, che è il vero valore aggiunto al locale, dove c'è un dehors davvero impagabile. Sono proposte varie declinazioni della pizza: da quelle classiche dal cornicione alto, alle pizze gourmet, dalle focacce croccanti, alle pizze fritte.
Da non perdere la "Iberica" e la "Lardo e cavolfiore". La sala è servita da camerieri giovani molto gentili e preparati.
Ottima selezione di birre. Si possono gustare anche piatti semplici della tradizione, reinterpretati da Riccardo Maffini. Le pizze sono anche per asporto. Normalmente aperto sia a pranzo che a cena, martedì chiuso.
Ammesse tutte le carte di credito, raggiungibile con mezzi pubblici, adatto a persone con difficoltà motorie, dotato di wi-fi, ammessi gli animali di piccola taglia.
---
This modern, air-conditioned establishment is remarkably simple and elegant. It overlooks the Prato della Valle, which is a real added benefit.  There is a stunning outdoor dining area. On offer there are different pizza variations: from the classic with high crusts, to the gourmet, to the crispy focacce, to the fried pizzas.    Do not miss the "Iberica" and the "Lardo e Cavolfiore". The venue is served by young, polite and well-prepared waiters.                                                                                                                                                         There is an excellent selection of beers. It is also possible to try simple traditional dishes, revisited by Riccardo Maffini. The pizzas are also available for takeaway. The establishment is usually open for lunch and dinner but closed on Tuesdays.                                                                                                                                                          All major credit cards are accepted.  It is easily reached by public transport, and is suitable for people with mobility difficulties.  It is equipped with Wi-Fi, and small animals are allowed access.