Pizzerie Eccellenti 2020
Bro. Ciro e Antonio Tutino Pizzeria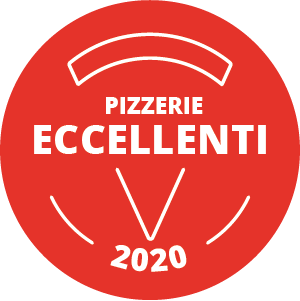 I fratelli – da qui il nome in slang giovanile "Bro", Ciro e Antonio Tutino, quinta generazione di una storica famiglia di pizzaioli, gestiscono questo locale dall'impronta estetica contemporanea con mano sicura.
La pizza è un felice incrocio fra la scuola napoletana e la tendenza più attuale. L'impasto, ben lievitato è saporito e versatile sia per le versioni classiche che per quelle dai topping di ispirazione moderna. Gli ingredienti usati per i condimenti sono di ottimo livello e impreziositi da un olio di qualità. Saporiti e leggeri i fritti. Buona scelta di vini campani e ampia la proposta di birre italiane ed estere. Cordiale e ben organizzato il servizio. Le misure anti Covid -19 sono rispettate con attenzione.
I due fratelli centrano in pieno l'obiettivo di offrire una pizza di qualità, in una zona popolare, ad un prezzo corretto.
---
The young slang name of "Bro" is for brothers Ciro and Antonio Tutino, fifth generation in a historic family of pizza chefs, who manage this contemporary establishment with a firm hand. The pizza is a successful mixture between the Neapolitan school and today's current trend. The dough is well leavened, tasty and versatile for both the classic versions and the ones with modern inspired toppings. The ingredients used for the toppings are top quality and enhanced by an excellent oil. The fried foods are full of flavor and light. There is a good choice of wines from Campania, and a vast range of Italian and international beers. The service is well-organized and friendly. The anti-COVID measures are attentively respected. The two brothers have nailed the objective of offering a quality pizza in a popular area at the right price.