Pizzerie Eccellenti 2020
Bufala D.O.C.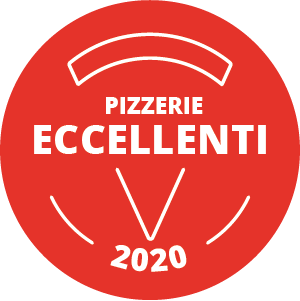 A Chieti c'è un angolo di Napoli, un po' nascosto ma poi quando lo trovi capisci che vale la pena arrivarci. A pochi metri dalla stazione di Chieti Scalo, Bufala Doc è un punto di riferimento da anni per chi ama la pizza napoletana. Anche l'accento campano del titolare ce lo conferma. Poche pizze in carta fatte realizzate con impasto di farine miste e farcite con prodotti di grande qualità provenienti dalla Campania e dall'Abruzzo, bufala campana e provola in primis. L'impasto resta morbido ed elastico e gustoso al palato. Durante l'anno è prettamente una pizzeria d'asporto, ma l'estate vi consigliamo la possibilità di gustare la pizza sui tavolini posizionati sulla piazzetta nella quale si affaccia.
---
In Chieti, you'll find a corner of Naples.  It's a little hidden but when you find it, you'll understand it is definitely worth the trip. A few meters from Chieti Scalo train station, Bufala Doc has been a point of reference for years for those who love Neapolitan pizza.  Even the "campano" accent of the owner confirms his origins. There are not many pizzas on the menu, but they are made with mixed flour and topped with high-quality products from Campania and Abruzzo, above all buffalo mozzarella and provola. The dough is soft and elastic and very tasty to the palate. During most of the year, it functions purely as a takeaway pizzeria, but in the summer we recommend you try the pizzas on location, seated at the tables positioned in the square which it overlooks.