Pizzerie Eccellenti 2020
Pizzeria Capasso a Porta San Gennaro dal 1847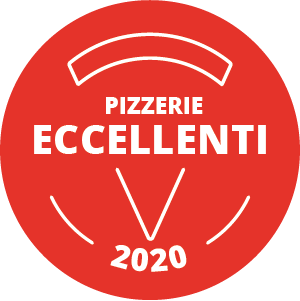 Locale con sale su due livelli e un piccolo dehor sulla strada che collega piazza Cavour, via Foria e l'itinerario turistico-religioso di via Duomo. Fa servizio trattoria e pizzeria di quartiere ed è diventato negli ultimi anni un punto di riferimento per i turisti.
La pizza in stile classico napoletano dal diametro popolare che secondo tradizione supera il bordo del piatto, è buona; lo spicchio ben condito e fondente è gustoso. Gli ingredienti del topping sono freschi, cottura veloce entro i canonici 90 secondi. Ampia la scelta dei gusti che seguono la stagionalità e la disponibilità del mercato. In menu si possono scegliere pietanze della cucina tradizionale partenopea. Lista delle bevande semplice. Servizio veloce e ben rodato.
---
This establishment has dining areas located on 2 levels and a small outdoor space on the road that connects Piazza Cavour, Via Foria and the religious tourist route of Via Duomo. It is both a neighbourhood trattoria as well as a pizzeria, and it has become a reference point for tourists in recent years. The pizza is in the classic Neapolitan style with a diameter that as per tradition exceeds the edges of the plate. The pizza is tasty and well-seasoned. The ingredients used for the toppings are fresh. The pizzas are baked quickly within the standard 90 seconds. There is a wide selection of flavors that follow seasonality and the availability on the local market. You can choose from dishes on the menu that come from traditional Neapolitan cuisine. The beverage list is simple. The service is fast and well-organized.