Pizzerie Eccellenti 2020
Casa de Rinaldi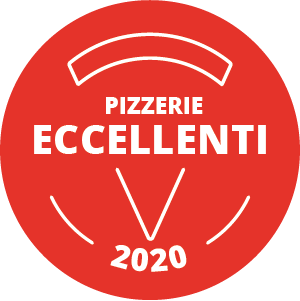 A pochi passi dalla metropolitana di "Rione Alto" a Napoli,"Casa de Rinaldi" è una piacevole scoperta per chi cerca una pizza gluten free o con impasto a più alta digeribilità, fatto con farine macinate a pietra o con impasto ai 9 cereali. Il servizio d'asporto permette al cliente di ricevere la pizza direttamente a casa o ritirarla in proprio al locale, previa prenotazione. Le pizze "Margherita"-con impasto integrale-, Bianca" e " Filetto" sono consegnate in un cartone che conserva bene temperatura e fragranza. La cottura è buona. Il topping saporito e di ottima qualità. Personale gentile e servizio veloce. Si nota un buon lavoro sugli impasti seppur sono da perfezionare gli equilibri delle farine integrali. Prezzi leggermente alti rispetto alla qualità proposta.
Buona scelta di panini e piatti della tradizione napoletana.
---
You can find "Casa di Rinaldi"just a few steps away from the metropolitan station of Rione Alto in Naples. It is a pleasant discovery for those who are looking for a gluten-free pizza, or one that is easily digestible made with stone ground flour or with dough made from 7 cereals. The take-away service, by prior arrangement, allows the customer to have the pizza delivered directly to their home, or they can pick it up at the pizzeria. The pizza "Margherita" made with whole grain flour, the "Bianca" and the "Filetto" are delivered in a box which maintains the fragrance and the temperature of the pizza. The pizzas are well cooked, the topping is full of flavor and of an excellent quality. The staff are attentive and swift. Good work has been done with the doughs, even though the balance of the whole-grain flours needs a bit more attention. With respect to the quality of the pizzas, the prices are slightly high. There is a good selection of sandwiches and traditional Neapolitan dishes.