Pizzerie Eccellenti 2020
Castellano Pizzaioli dal 1923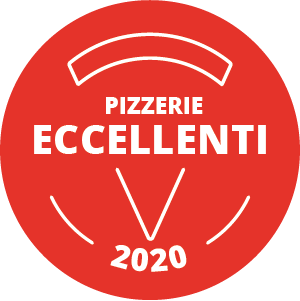 Solida e consolidata realtà in una zona dove non ci sono molte pizzerie. Luca Castellano ha voluto portare fin qui dal centro storico l'esperienza e la tradizione quasi centenaria della sua famiglia e il successo di pubblico gli ha dato ampiamente ragione. Locale moderno ed accogliente con ampio spazio esterno fruibile anche d'inverno grazie ad un gazebo.
L'apertura a pranzo e cena e la possibilità di take away e del delivery hanno fatto della pizzeria di Luca un luogo di riferimento per tutti i Colli Aminei. In menu pizze classiche e stagionali, che seguono la disponibilità degli ingredienti ben selezionati. Impasto classico, digeribilissimo. Carta dei vini, delle birre e dei dolci da ampliare.
---
This is a consolidated reality in an area where there are not too many pizzerias. Luca Castellano wanted to bring his family's experience and almost centenary tradition from his historic city center. The success he has had with the public means he was right to do so. The venue is modern and welcoming with a large outdoor area that can also be used in the winter thanks to a gazebo. It is open for lunch and dinner. The possibility of take-away and home delivery have made Luca's pizzeria a point of reference for all of Colli Aminei. On the menu you will find both classic and seasonal pizzas, which follow the availability of well-selected ingredients. The dough is made in the classic way and is highly digestible. The wine, beer and dessert selections could be further expanded.