Pizzerie Eccellenti 2020
Da Mimmo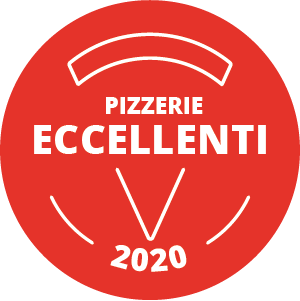 La Pizzeria da Mimmo è un'istituzione da più di 60 anni, tant'è che nel 2016 tutta la citta ha pianto la perdita del suo fondatore.
Mimmo è stato il primo a portare a Bergamo la vera pizza napoletana preparata con ingredienti di qualità e la sua ricetta non è mai cambiata: impasto con farina biologica lievitata naturalmente 36 ore, pomodoro San Marzano DOP, ciliegine di mozzarella di bufala campana, basilico fresco, olio evo e cottura in forno con legno di faggio. Oggi nel menu si possono trovare molti altri piatti, ma il cavallo di battaglia rimangono le pizze classiche e quelle più fantasiose come la Pizza con Stracchino all'Antica delle Valli Orobiche, rosmarino e lardo bergamasco e la Pizza con Pomodoro Fiaschetto di Torre Guaceto e Caciocavallo Podolico della Basilicata.
Simpatica la selezione di vini "La Casazza 1956" come il Rosso e il Bianco Mimmo.
Il locale, spazioso e accogliente, rustico e quasi elegante, si trova nel cuore della Bergamo Alta cinta da mura originariamente erette dai veneziani.
---
The pizzeria Da Mimmo has been an institution for more than 60 years; so much so, that in 2016 the whole city mourned the loss of its founder. Mimmo was the first to bring the real Neapolitan pizza, prepared with quality ingredients, to Bergamo. His original recipe remains unchanged. The dough is made with organic flour left to leaven naturally for 36 hours, San Marzano DOP tomatoes are used, along with cherry-sized buffalo mozzarella from Campania, fresh basil, and extra virgin olive oil. Everything is baked in a wood-fired oven with beech wood. Today on the menu you can find many other dishes, but the strong point remains the classic pizzas and the more imaginative ones such as the pizza with Stracchino all'Antica delle Valli Orobiche, rosemary and lard from Bergamo. Another is the pizza with Fishchetto tomatoes from Torre Guaceto and Caciocavallo Podolico from Basilicata. The wines from "La Casazza 1956," including Mimmo's red and white selections, are delightful. The establishment is spacious, welcoming, rustic but at the same time elegant. It is located in the heart of Upper Bergamo surrounded by walls originally built by the Venetians.