Pizzerie Eccellenti 2020
Don Franchino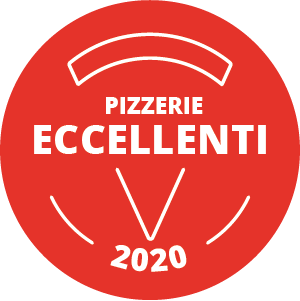 Un punto fermo per la pizza "degustazione" nella provincia Teramana è sicuramente Don Franchino. Franco Cardelli pizzaiolo esperto di prima generazione, pioniere dello stile degustazione, negli anni ha ampliato il suo menù, allineandosi a volte ai gusti ed alle tendenze. Di sicuro rilievo l'inserimento delle pizze stile "pala" che con la loro sofficezza, regalano un'alternativa importante al menù composto da impasti prevalentemente sottili dove i condimenti la fanno da padrone. Interessantissimi alcuni accostamenti come la porchetta ed il gelato al rosmarino nella pizza "La Porchetta", o la marmellata di cipolle rosse con il pecorino di Farindola nella Papa Francesco".
Il personale di sala è efficiente, gentile e preparato riguardo i metodi di realizzazione della pizza e degli ingredienti utilizzati.
---
Don Franchino is surely a milestone for tasting pizza in the province of Teramana.  Franco Cardelli is an expert first generation pizza chef who is a pioneer in the tasting style. Throughout the years he has extended his menu, lining himself up at times with the tastes and the trends of the moment. The integration of "pala" style pizzas was definitely of great importance, which with their fluffiness, provide an important alternative to the menu which is mainly made up of thin doughs where the toppings reign supreme. There are some interesting combinations such as the roast pork and the Rosemary ice-cream on the pizza "La Porchetta," or the red onion jam with pecorino di farindola on the "Papa Francesco". The staff are very well prepared regarding the methods used in the realisation of the pizzas and knowledgeable concerning the ingredients which are used, as well as being polite and efficient.