Pizzerie Eccellenti 2020
Filo d'olio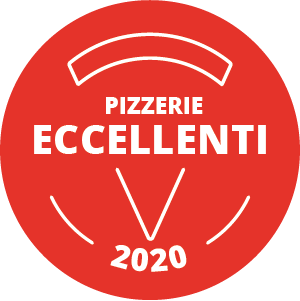 Filo D'Olio è ormai un riferimento territoriale per gli amanti della pizza che si trova a pochi km da Perugia. La struttura è molto bella e accogliente: un casale in pietra con un arredamento moderno, ha un ampio parcheggio e in estate può contare su un bellissimo pergolato per mangiare all'aperto.
Rachele e Luigi sono fratelli: lui è l'anima della sala, sempre sorridente e disponibile, lei invece si occupa della cucina. Oltre alla pizza si possono trovare piatti molto curati in cui la tradizione umbra si fonde con richiami siciliani che raccontano le loro origini.
Le Pizze sono invitanti e ricche, accurata la scelta delle materie prime con un'attenzione particolare al Pomodoro San Marzano e alla Mozzarella di Bufala, rigorosamente DOP, alle Alici di Cetara e altri presidi Slow Food.
---
Filo D'Olio is now a territorial landmark for pizza lovers located a few kilometres from Perugia. The establishment is very beautiful and welcoming: it is a stone farmhouse with modern furnishings, it has a large parking area and in summer an external pergola for outdoor dining. Rachele and Luigi are siblings, Luigi is the soul of the dining hall, always smiling and helpful, while Rachele takes care of the Kitchen. In addition to pizza, you can find well-made dishes in the Umbrian tradition that blend with Sicilian references, mimicking the sibling's origins. The pizzas are inviting and rich. The raw material used is carefully selected with particular attention given to San Marzano Tomatoes and strictly DOP buffalo mozzarella, as well as Cetara anchovies and other Slow Food presidia products.