Pizzerie Eccellenti 2020
FràGranze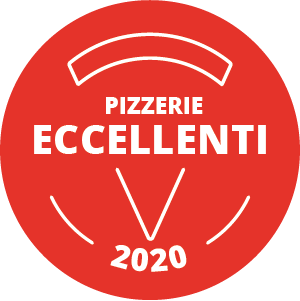 Orsogna, entroterra chietino. La pizzeria FràGranze, nata per mano del pizzaiolo Francesco Pace, non ha nulla da invidiare ai posti più cool di Milano. Territorio sì, ma con uno sguardo internazionale. Pizza ottima ottenuta con un impasto di farine miste tra le quali fa da padrona la solina, farina autoctona antica di grano tenero. La pizza è cotta in forno elettrico su pietra refrattaria, e il risultato è una pizza soffice, croccante e gustosa. La maggior parte delle materie prime per la farcitura, grano compreso, è di loro produzione e proviene dalla loro campagna. Nota di merito extra: per ogni pizza c'è un cocktail abbinato "home made" realizzato da un giovane barman abruzzese, in prevalenza con etichette made in Italy.
Staff giovane e competente, locale dal design accattivante.
---
Located in Orsogna, inland of Chieti, the pizzeria FràGranze, was founded by the pizza maker Francesco Pace. This establishment lives up to even the trendiest establishments in Milan.  The territory is respected while at the same time maintaining an international outlook. The pizza is excellent, obtained with a mixture of flours, among which solina, an ancient wheat native to the territory. The pizza is cooked in an electric oven on a refractory stone and the result is a soft, crunchy and tasty pizza. Most of the raw materials used for the toppings, including the wheat, are produced by the owners and come directly from their countryside. An additional noteworthy element is that for every pizza there is a matched housemade cocktail made with labels of beverages coming mostly from Italy and created by a young barman from Abruzzo. The staff is young and competent and the décor is attractive.