Pizzerie Eccellenti 2020
Granammare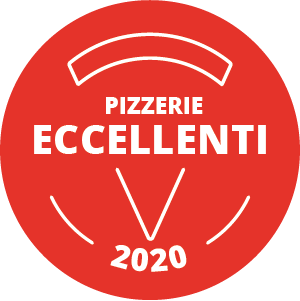 Nei pressi di Forte La Carnale a Salerno la pizzeria Granammare è pronta ad accogliere i suoi clienti, in un locale architettonicamente bellissimo.
La pizza è quella a canotto, quindi uno stile napoletano più contemporaneo, ben lievitata e con un topping composto da ottime materie prime.
I forni utilizzati per la cottura sono a gas e devo dire che la differenza con quelli a legna è quasi impercettibile.
I fritti sono di buona fattura, asciutti e diventano ancor più piacevoli se accompagnati dalle ottime birre artigianali in carta.
E' presente anche un bar per i cocktail per una piacevole conclusione.
Il servizio è giovane ma professionale.
La città di Salerno si arricchisce ulteriormente di una meta per tutti gli appassionati del mondo pizza.
---
Located in a beautiful architectural establishment near the Carnale Fort at Salerno, the pizzeria Granammare is ready to welcome its customers. The pizza is made in the Canotto (boat) style, that is, a more contemporary Neapolitan style, well leavened and with a topping of excellent raw ingredients.  The ovens which are used for cooking are gas fired, and I must say that the difference with wood-fired ovens is almost unperceivable. The fried food is well made, dry, and becomes even more enjoyable if it is washed down with an excellent home-brewed beer from the beer list. To pleasantly round off the evening, you could go to the bar for a cocktail. The service is young but professional. The city of Salerno has been further enriched by a destination for all pizza lovers.