Pizzerie Eccellenti 2020
Haccademia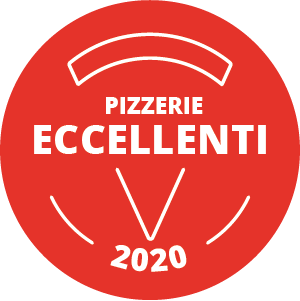 Ubicato sulla strada Panoramica di Terzigno, in una zona ricca di alberghi e grand hotel per eventi, il locale è organizzato in due sale comode e colorate. L'impasto delle pizze è leggero e ben lievitato e per il topping, si predilige l'uso di materie prime del territorio con grande attenzione alla stagionalità, ai marchi dop e ai presidi Slow Food. L'obiettivo del pizzaiolo infatti, è quello di creare interscambio con la produzione locale. In alcuni giorni infrasettimanali è possibile ordinare la pizza impastata con farine da grani antichi e cotta nel ruoto.
La conduzione è prevalentemente familiare.
Il servizio andrebbe potenziato per offrire maggiore velocità in sala oltre che nell'asporto e nella consegna a domicilio.
---
Situated on the Panoramica street in Terzigno, in an area full of hotels and grand hotels for events, the establishment is structured in two colorful and comfortable rooms. The pizza dough is light and well-leavened.  For the toppings, the use of local raw materials is preferred, with great attention given to the season of the year, and to DOP and Slow Food Presidia ingredients. The pizza chef's objective is to create trade with the local products. On some weekdays it is possible to order a pizza made with flour made from ancient grains and pan cooked. It is a family run business. The service could be enhanced to provide more speed not only in the dining area but also for the take-aways and home delivery.