Pizzerie Eccellenti 2020
Hostaria Piave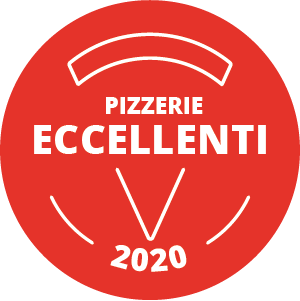 Un trascorso da antica osteria popolare padovana, situata sulle riviere accanto all'antico ponte Sant'Agostino, di epoca romana.
Oggi il locale, completamente rinnovato, ha saputo mantenere un ambiente romantico, dove si respira un'aria della tradizione, caratterizzato da scaffali di bottiglie, arredi semplici, suggestivi i tavoli nel sottoportico davanti alle mura medioevali.
Buona selezione di birre e vini, il personale svelto e ben preparato.
Oltre alle pizze si possono gustare anche piatti legati alla tradizione, sapori del recente passato.
Da assaggiare la "Carbonara" e la "Parmigiana".
Aperti a cena tutte le sere, venerdì, sabato e domenica anche a pranzo, chiuso il lunedì.
Pizze per asporto, senza consegna a domicilio
Ammesse tutte le carte di credito, sono permessi animali, dotata di Wi-fi.
---
This establishment was previously an historic working-class Paduan tavern. It is located near the river next to the ancient Sant'Agostino bridge, which dates back to Roman times. Today the venue has been completely renovated but it still manages to maintain its romantic atmosphere. Here you can perceive the scent of tradition characterized by shelves of bottles, simple furnishings, and lovely tables located on the porch in front of the medieval walls. There is a good selection of beers and wines. The staff is fast and well-trained. In addition to pizzas, you can also taste traditional dishes that recall the flavors of a recent past. We recommend "la Carbonara" and the "Parmigiana." The establishment is open for dinner every evening, and on Fridays, Saturdays and Sundays they are also open for lunch. They are closed on Mondays. There is also a pizza takeaway service, but no home delivery. They accept all types of credit cards. Pets are allowed and there is free Wi-fi.