Pizzerie Eccellenti 2020
Il Melograno – Naturalmente Buono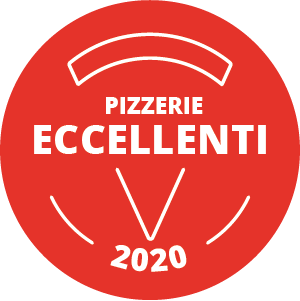 Nel centro della città vecchia, la pizzeria che deve la sua peculiarità alla ricerca delle materie prime, che provengono da piccole aziende locali e che rispettano la stagionalità; il menù infatti varia a seconda del periodo dell'anno.
L'interno è accogliente e pulito; il personale è premuroso senza essere invadente.
L'impasto è molto digeribile: la combinazione di farina semintegrale, pasta madre e lunga lievitazione lo rendono infatti leggero. È disponibile anche quello senza glutine, che grazie ai due forni distinti garantisce zero rischi di contaminazione.
I tipi di pizze sono vari e particolari, e adatti anche ai vegani e agli intolleranti al lattosio (è infatti disponibile la mozzarella di riso). Il condimento è molto delicato e ricercato, pronto anche per una spinta in più.
---
In the center of the old city, this pizzeria owes its peculiarity to the great care put into the search for the raw materials used. The products come from small local companies that respect seasonality. For this reason, the menu varies depending on the time of the year. The interior is welcoming and clean; the staff are attentive without being intrusive. The dough is very digestible and light thanks to the combination of semi-whole wheat flour, sourdough and long leavenings. Gluten-free pizzas are also available, and thanks to the two separate ovens you have the guarantee that there is zero risk of contamination. The types of pizzas are varied and original, including options suitable for vegans and lactose intolerant individuals (rice mozzarella is available). The sauce is very delicate and refined, perhaps even ready for an extra boost in flavor.