Pizzerie Eccellenti 2020
Il Paiolo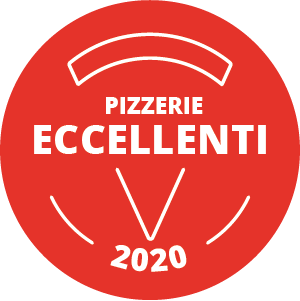 Dici Napoli e pensi pizza, e in effetti questo stereotipo sembra proprio giustificato: due ragazzi partenopei hanno rilevato la struttura da ormai 5 anni e hanno dato un'impronta forte a questo storico locale. Le antiche e spesse mura impediscono qualsiasi ricezione, wifi compreso, ma si perdona facilmente per lo spettacolo che regalano i soffitti a volte.
Il servizio è attento e veloce, frequentato molto da giovani e composto di più sale, utili per ogni esigenza.
La pizza è una vera sorpresa, sia per la qualità delle materie che per la digeribilità; non mancano i saltimbocca e le pizze fritte, del cornicione non ne lascerete una briciola.
Il paiolo non si limita alla pizza, è un ristorante a tutti gli effetti con menu di pesce e/o di terra molto ricco di proposte e una carta dei vini non scontata con ricarichi più che onesti.
---
When you hear "Naples," you think "pizza."  Admittedly, this stereotype seems to be rightly justified here:  two Neapolitan youngsters have been working in this structure for 5 years now, and they have certainly made their mark on this historic establishment.  The thick antique walls block nearly all reception, wifi included, but this is easily excused thanks to the spectacle of the locale's beautiful vaulted ceilings. The service is attentive and fast.  It is frequented by many youngsters and has several useful and multi-purpose dining areas. The pizza is a real surprise, both for the quality of its ingredients and for its digestibility.  The classic saltimbocca and fried pizzas are not absent from the menu, and we guarantee you will not leave one crumb uneaten. Il Paiolo is not limited to pizza; it is a full-service restaurant with a menu that is rich in proposals from both the land and sea.  It also has a well-curated wine list with more than honest markups.