Pizzerie Eccellenti 2020
La Deliziosa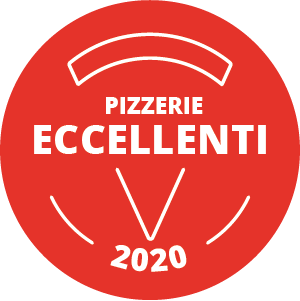 La Pizzeria Deliziosa è situata sul fronte di una via di scorrimento alla estrema periferia di Rovigo, facilmente raggiungibile e dotata di comodo parcheggio.
Il locale ha due volti: molto rustico nella sala di ingresso con il bancone, un po' più sobrio nelle due sale interne.
Luca, il pizzaiolo sforna a pieno ritmo un'enorme varietà di pizze, in menù ce ne sono 91, alcune un po' estreme.
Il personale è giovane, preparato e gentile e tutti sono estremamente accoglienti. Viene proposta una discreta lista di birre e alcuni vini.
Il locale è climatizzato, dotato di Wi-fi e adatto a persone con difficoltà motorie, ammesse tutte le carte di credito, non sono ammessi animali.
Apre solo alla sera, domenica chiuso.
---
The pizzeria La Deliziosa is located on a street right next to a main interstate on the far outskirts of the city of Rovigo. It is easily accessible and convenient parking is provided. The restaurant has two main styles: a very rustic one for the entrance hall, and a little more sober one for the two internal rooms. The pizza chef Luca offers a huge variety of pizzas prepared and served very promptly. In fact, on the menu there are no less than 91 different kinds of pizza choices, some of which are even a little "extreme". The young, knowledgeable, and kind staff is also very welcoming. A decent list of beers and some wines are offered. The restaurant is air-conditioned, equipped with Wi-Fi and suitable for people with disabilities. All credit cards are accepted. Pets are not allowed. The restaurant is only open in the evenings and closed on Sundays.