Pizzerie Eccellenti 2020
Pizzeria La Funicolare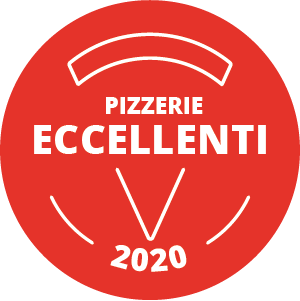 Locale di solida fama e molto frequentato dagli abitanti del centro cittadino. Segreto del successo poche e semplici componenti, fra cui spiccano la selezione accurata degli ingredienti con attenzione a freschezza e stagionalità, la piacevolezza informale dell'ambiente e la cortesia del personale che accoglie in sala i clienti. Qui si sfornano pizze dall'impasto sottile, dall'aspetto invitante e di ottima digeribilità. Oltre all'impasto base (farina 00, farina integrale, frumento maltato e germe di grano macinato a pietra) è possibile richiedere in alternativa quello a "farina intera" (miscela di cereali antichi: farro, avena, grano senatore Cappelli, germi di grano e farina di lino). La focaccia al formaggio e la farinata sono da manuale. La carta dei vini proposta è ristretta ma di buona qualità. Menu e tovaglie al tavolo in formato cartaceo e monouso.
Possibilità di parcheggio nelle zone blu a pagamento.
---
This is an establishment that has secured its fame and is very popular with the inhabitants of the city center. The secrets to its success are a few simple components, among which is the careful selection of ingredients with preference given to fresh and seasonal products. The informal pleasantness of the environment and the courtesy of the staff that welcomes the customers in the dining hall are elements that stand out. Here the pizzas are baked with a thin dough and have an inviting appearance and excellent digestibility. In addition to the standard dough (00 flour, whole wheat flour, malted wheat and stone-ground wheat germ) it is possible to request "whole flour" (a mixture of ancient cereals: spelt, oats, Senatore Cappelli wheat, wheat germ and flax flour). The cheese focaccia and the farinata are made by the book. The proposed wine list is limited but of good quality. The menu and table cloths are in paper and disposable format. You can find parking on the blue parking spots, where you will have to pay an hourly fee.