Pizzerie Eccellenti 2020
Pizzeria La Napa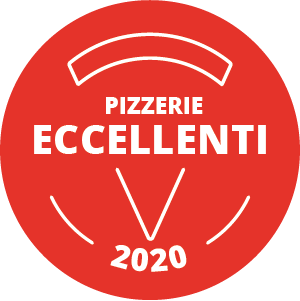 "La Napa", che in dialetto triestino significa "cappa del camino", ha aperto nel 1968; da allora mantiene sempre la stessa ricetta dell'impasto, che proviene dalla Costiera Amalfitana.
Le pizze che escono dal forno a legna sono morbide all'interno e croccanti all'esterno, condite con una generosa farcitura che richiama le tradizioni gastronomiche di Trieste. La pizzeria offre 4 tipi di impasto (normale, integrale, alle olive, al carbone vegetale) e quello senza glutine, declinati in una varietà innumerevole di gusti: a quelli classici si aggiungono quelli speciali e la pizza del giorno, sempre diversa. Il locale è facilmente raggiungibile a piedi e dai mezzi pubblici. Il rapporto qualità-prezzo è ottimo. Spesso offrono un entrée e un assaggino di dessert.
Una garanzia, anche per asporto e consegna a domicilio.
---
"La Napa", which in Trieste dialect means "chimney hood", opened in 1968. Since then it has always maintained the same recipe for dough which comes from the Amalfi coast. The pizzas that come out of the wood-fired oven are soft on the inside and crunchy on the outside, seasoned with generous toppings that recall the gastronomic traditions of Trieste. The pizzeria offers 4 types of dough (normal, whole-wheat, olive, and charcoal) and gluten-free. Presented in an innumerable variety of flavors: from the classics to speciality pizzas, as well as a variety of pizzas of-the-day. The establishment is easily accessible on foot or by public transport. The quality-price ratio is excellent. They will often offer an entrée and a taste of dessert. The take out and delivery service is also reliable.