Pizzerie Eccellenti 2020
Lo Spela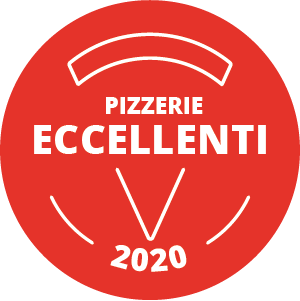 "Lo Spela" è un punto di riferimento da anni per la pizza "contemporanea" e tale resta anche dopo il cambio di gestione di settembre 2019.
Staff giovane, attendo e cordiale, che spiega la filosofia del locale e accompagna l'avventore durante la degustazione.
La pizza è proposta nella versione classica, realizzata con farine integrali e semi integrali, che si presenta al morso con il giusto equilibrio tra morbidezza e croccantezza oppure nella versione "contemporanea", punto di forza del locale: sia alla "romana" che "al vapore", con lo chef che sceglie la cottura giusta che meglio si sposa con gli ingredienti utilizzati per il topping.
"Ortaggi" vi farà gustare le verdure di stagione, sapientemente cotte, abbinate al taleggio su base "alla romana", con la "Focaccia" avrete invece la pizza cotta la vapore con Burrata pugliese e prosciutto crudo toscano e potrete poi continuare, scegliendo nel menù tra le varie pizze, tutte originali e ben realizzate, anche con pescato del giorno.
---
For years Lo Spela has been a landmark for "contemporary" pizza, and the same is true even after their change in management in September 2019. The staff is young, cordial and attentive.  They explain the locale's philosophy and accompany the patron throughout the meal. The pizza is proposed in its classic version, realized with whole wheat and semi-whole wheat flours.  There is just the right balance between softness and crunchiness at the bite.  There is also the "contemporary" version, which is the locale's strength, served both Roman style or steamed.  It is the chef who chooses which method best pairs with the ingredients used in the toppings. "Ortaggi" (produce) allows you to taste the seasonal vegetables, cooked expertly and paired to aTaleggio cheese on a Roman style base.  Instead with the "Focaccia" you will have a steam-baked pizza with burrata from Puglia and Tuscan cooked ham.  You can then continue choosing from the various pizzas on the menu which are all original and well-executed, some even topped with the catch of the day.