45° 50 Top Europe 2020
Majstor l Margarita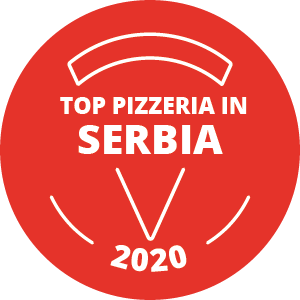 Il "maestro" è il pizzaiolo che è venuto a Napoli per imparare l'arte e orientarsi verso lo stile contemporaneo, caso molto raro fuori dalla Campania, con il cornicione più pronunciato e ben alveolato. Margherita è ovviamente la pizza di cui si celebrano le origini. Così il titolo del grande romanzo di Bulgakov diventa il nome di un bel pizza bar non lontano da un'ansa del Danubio che abbraccia il centro città.
Margherite, ma anche tanti salumi, insalate e qualcosa di simile al panuozzo di Gragnano. Ambiente semplice, in legno, con forno a vista, ottimo servizio e buone possibilità di abbinamento con vini e birre.
---
The "maestro" is the pizza chef who came to Naples to learn the art and the contemporary style with a more pronounced and well aerated crust.  This is a rare occurrence outside of the Campania region. The Margherita is obviously the pizza with the most celebrated origins. The title of Bulgakov's great novel becomes the name of a nice pizza bar not far from a bend in the Danube, which enfolds the city center. Margheritas yes, but there are also many cold cuts, salads and something which is remarkably similar to a panuozzo from Gragnano. The furnishings are simple and wooden, the oven is in full view, the service is excellent and there is a good chance of making a decent pairing with the wines and beers on offer.