6° 50 Top Europe 2020
Malafemmena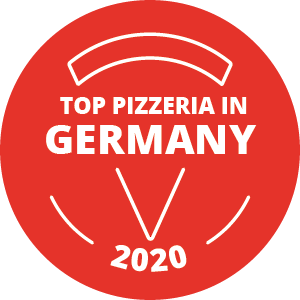 Best Gluten Free Pizza 2020
BIRRIFICIO FRATELLI PERRELLA AWARD
Best Fried Food 2020
OLITALIA AWARD
La pizzeria Malafemmena nella capitale tedesca Berlino si trova nel quartiere di Friedenau.
Emmanuele Cirillo gestisce il ristorante dal 2017 e porta un po' di Dolce Vita campana in Germania. Malafemmena offre, oltre ad una bella proposta di pizze napoletane, anche piatti classici partenopei. Due le sale, una più ampia e l'altra che guarda il bar e il forno con i pizzaioli a lavoro. D'estate è piacevole vivere lo spazio della bella terrazza.
Un posto allegro e dinamico dove si può trovare spesso musica dal vivo e sempre ottimi drink.
Un secondo Malafemmena lo troviamo a Prenzlauer Berg.
---
The Malafemmena pizzeria is located in the Friedenau district in the German capital of Berlin. Emmanuele Cirillo has been managing the restaurant since 2017 and brings a bit of the Dolce Vita from Campania to Germany. Malafemmena offers, in addition to good Neapolitan pizzas, also classical Neapolitan dishes. There are two dining halls, one larger and the other overlooking the bar and oven with its pizza chefs hard at work.  During the summer it is a pleasant experience to dine on the beautiful terrace. This establishment is upbeat and dynamic, a place where you can often find live music and good drinks. A second Malafemmena can be found in Prenzlauer Berg.