Pizzerie Eccellenti 2020
Ristorante Pizzeria Mattozzi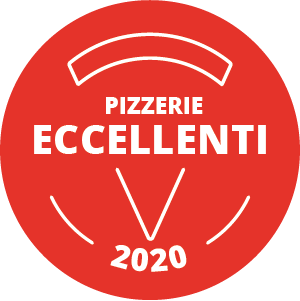 Punto di riferimento in una delle piazze più conosciute del centro, Mattozzi è fra le pizzerie-trattorie "Centenarie" della città. L'ambiente arredato in stile anni Settanta è diviso in due sale ed uno spazio esterno che dà sulla piazza. La tradizione viene interpretata senza nostalgia ma con il giusto orgoglio da Paolo Surace, che sforna pizze condite e cotte rispettando tutte le regole della scuola napoletana classica.
La pizza è morbida e scioglievole al morso in una perfetta fusione fra disco di pasta e farcitura a base di ingredienti di qualità. L'impasto è morbido e leggero. Consigliata la Paola Surace dove il radicchio dà una bella nota di freschezza e
acidità al gusto complessivo. Cottura corretta. Servizio veloce e di scuola tradizionale. Consigliatissima la zuppa inglese napoletana. Ottimo rapporto qualità prezzo.
---
Ristornate Pizzeria Mattozzi is definitely a landmark in one of the most famous squares in the city center. Mattozzi is, as a matter of fact, one of the "historic" pizzeria-trattorias in the city. The place is furnished in the "seventies" style and it is divided into two indoor dining areas as well as an outdoor area overlooking the square. Traditions are interpreted without nostalgia but with the right amount of pride by Paolo Surace.  He makes pizzas that are baked and topped according to all the rules of the classic Neapolitan pizza schools. The pizza is soft and melts in your mouth in a perfect fusion of a disk made of quality dough and toppings. The dough used is soft and light. We recommend the "Paola Surace" pizza where the radicchio (red lettuce) gives a nice touch of freshness and sourness to the overall taste. The pizzas are baked to perfection. The service is fast and the style of service is pleasantly traditional. The Neapolitan zuppa inglese is also highly recommended. Excellent value for the money.