Pizzerie Eccellenti 2020
Nàpiz'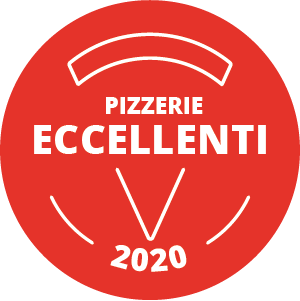 Nàpiz' è la quinta pizzeria milanese di Pasquale Pometto, a due passi dalla fermata Repubblica, ideata in collaborazione con Domenico Luzzi, pizzaiolo già conosciuto e premiato.
Entrando si riconosce facilmente lo stile di Pometto; legno, piastrelle, muri colorati, un camino in sala, quadri realizzati dallo stesso pizzaiolo e tovaglie a quadrettoni.
Una piccola selezione di pizze molto semplici; oltre la classica "Bella margherita" e "Gustosa marinara", da provare "Provola e pepe" (con provola affumicata, basilico, pepe nero e Parmigiano) e Napulitana (con pomodoro San Marzano, acciughe del Mediterraneo, capperi di Pantelleria, bocconcini fiordilatte, basilico e origano selvatico). La pizza è quella di Pometto; lievitata 48 ore, leggera, semplice e saporita.
Servizio attento e veloce, selezione di birre e vini (anche al calice) adatta al locale, dessert noiosi.
---
Nàpiz' is Pasquale Pometto's fifth pizzeria in Milan. It is located a stone's throw from the Repubblica metro stop. It was created in collaboration with Domenic Luzzi, a well-known and decorated pizza chef. Upon entering it is easy to recognize Pometto's style: wood, tiles, colored walls, a fireplace in the dining hall, paintings on the wall made by the pizza chef himself, and checkered tablecloths. On the menu you will find a small selection of very simple pizzas; besides the classics like "Bella Margherita" and "Gustosa marinara" we recommend you try "Provola e pepe" (with smoked provola, basil, black pepper and Parmesan cheese). We also recommend Napulitana (with San Marzano tomatoes, Mediterranean anchovies, capers from Pantelleria, boccocini of fiordilatte, basil and wild oregano). The pizza is in the Prometto style, left to leaven for 48 hours, light, simple and tasty. The service is attentive and fast. The selection of beers and wine (also by glass) are suitable. The desserts however, are unimpressive.