Pizzerie Eccellenti 2020
Palazzo Petrucci Pizzeria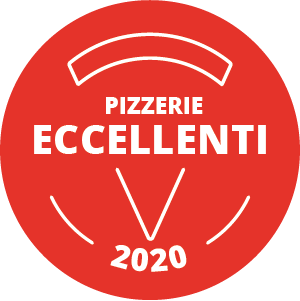 Nella piazza salotto della zona universitaria, questo locale è un felice connubio fra ritrovo di tendenza e pop style. Piace ai giovani della movida del centro storico e ai turisti che approfittano della posizione centrale.
La pizza, in stile tradizionale napoletano, dal cornicione pronunciato, è ben condita e scioglievole in un morso che fonde base e condimenti scelti e abbinati con equilibrio. Molto buoni sia l'olio che il pomodoro. In menu, un'ampia scelta di pizze classiche e di versioni più moderne (Eva o la Alici in tortiera) che puntano su farciture rivelando il lavoro in tandem fra lo chef Lino Scarallo e il pizzaiolo Davide Ruotolo.
Il servizio, garbato e professionale mette molto a suo agio il cliente; giusta la lista del beverage con una bella attenzione, nella sezione vini, alle etichette campane.
Le misure di prevenzione del Covid-19 sono rispettate e ben interpretate, usando con ottima capacità organizzativa la terrazza e il dehor sulla magnifica piazza San Domenico.
---
You will find this establishment in the lounge-style square in the University district.  It is a happy union between trendy and pop style. Younger people enjoy the nightlife of the historic center, while tourists are attracted by the central position. The pizza is in the traditional Neapolitan style, with a pronounced crust. It is well-topped and melts in your mouth.  With one bite you can taste the balance between the dough and the toppings. Both the oil and tomatoes used are very good. On the menu, you will find a wide selection of classic pizzas as well as more modern versions (like Eva or Alici in tortiera) that focus on toppings which reveal the work done in tandem between the chef Lino Scarallo and pizza chef Davide Ruotolo. The polite and professional service puts the customer at ease. The beverage list is up to par, with attention put on wine labels coming from Campania.  Covid-19 prevention measures are respected and well maintained, including well-organized outdoor dining on the terrace or on the magnificent Piazza San Domenico.