Pizzerie Eccellenti 2020
Parà Bottega & Bistrot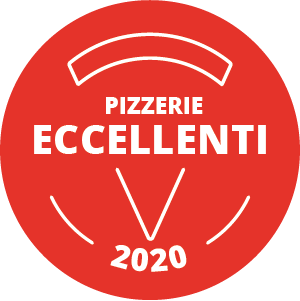 Questo piacevole locale nasceva nel 1996 come bottega di salumi e formaggi di qualità, rinnovato da un paio di anni
con la complicità di Alessandro (figlio del titolare Pietro) reduce da belle esperienze nell'alta ristorazione, Parà propone oggi un'ottima selezione di pizze e piatti da bistrot. L'impasto della pizza è semi integrale e si compone di un mix di quattro farine, la maturazione di 72 ore conferisce sofficità e fragranza alle pizze, condite poi con ingredienti selezionati come la salsa di pomodoro San Marzano Dop, la mozzarella di bufala di Salerno Dop, le acciughe di Aspra, il guanciale di Suino nero dei Nebrodi. Da provare la Bagherese con ricotta di Castronovo, acciughe di Sciacca, cipolla rossa, caciocavallo Ragusano Dop, pangrattato e scorzette di limone. La cucina è altrettanto valida, e propone piatti come il baccalà con vellutata di patate, olive taggiasche e polvere di pesto.
Bella la selezione delle birre artigianali e dei vini, che nasconde alcune chicche.
---
This lovely locale opened for business in 1996 as a bottega for quality cured meats and cheeses.  It was remodeled a couple of years ago under the supervision of Alessandro (the owner Pietro's son) who changed the format to gourmet dining.  Today Parà proposes an excellent selection of pizzas and dishes typical to a bistrot.  The pizza dough is semi-whole wheat and is composed of a mix of four flours.  The 72-hour maturation time confers softness and fragrance to the pizzas.  They are topped with selected ingredients such as the DOP San Marzano tomato sauce, DOP Salerno buffalo-milk mozzarella, anchovies from Aspra, and black swine bacon from Nebrodi.  We recommend the Bagherese with Castronovo ricotta, anchovies from Sciacca, red onion, DOP Ragusano caciocavallo, breadcrumbs and lemon zest.  The prepared dishes are just as good as the pizzas.  The kitchen proposes plates such as baccalà with pureed potatoes, Taggiasca olives and pesto powder. There is a good selection of wines and artisan beers, with a few hidden gems on the list.