Pizzerie Eccellenti 2020
Pizzaingrammi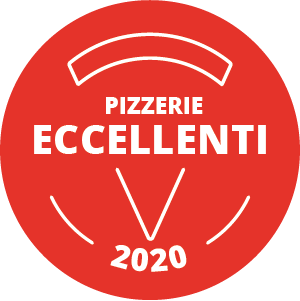 Il locale si presenta con due ampie sale molto ben arredate e ampio spazio esterno. Probabilmente tra le più belle pizzerie della Campania grazie ad un design moderno e ai trionfali forni su cui indugia curioso lo sguardo degli ospiti.
La pizza è di stile napoletano molto ben lievitata e impreziosita da una ricerca di materie prime di alta qualità. Ampia la scelta proposta. Interessante indugiare sulle pizze più creative ma sarà un morso alla Cosacca a farvi apprezzare pienamente l'impasto aromatico e ben idratato che si scioglie in bocca. Servizio attento e professionale, buona carta dei vini e delle birre.
---
This establishment has a layout that covers two spacious, beautifully furnished dining areas and a large outdoor dining area.  It is probably among one of the loveliest pizzerias in Campania thanks to its modern design and the gorgeous ovens which attract the curious eyes of the patrons. The pizza is made in a Neapolitan style.  It is very well leavened and enriched by a careful research into the high-quality raw materials used.  There is a wide selection of proposals.  The more creative pizzas are interesting to indulge in, but it will be a bite of their Cosacca that will allow you to fully appreciate the fragrant and well-hydrated dough that melts in your mouth.  The service is attentive and professional.  There is a good wine and beer list.