Pizzerie Eccellenti 2020
Pizzeria Al Duomo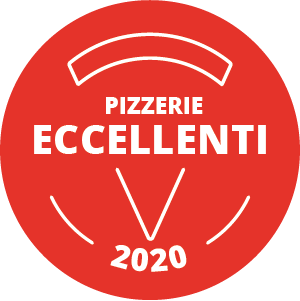 A pochi passi dal Duomo di Padova, nel cuore della città, in un edificio storico, il locale climatizzato, adatto anche a persone con deficit fisici, è stato completamente rinnovato con una ricerca stilistica tra l'antico e il moderno, dotato di Wi-Fi.
Il pizzaiolo crea un buon prodotto con la cottura nel forno a legna, legato alla tradizione ma con un tocco di novità nelle farciture, da assaggiare certamente la "Capitaniato".
Il personale è gentile e preparato.
---
This establishment is located in a historical building in the heart of the city, a few steps away from the Duomo di Padova. With air conditioning and easy access for people with disabilities, it has been completely renewed in a style somewhere between the ancient and the modern. Wi-Fi is available. The pizza chef creates a good product, baked in a wood-fired oven, bound to tradition but with a touch of innovation in the toppings.  Do not miss the "Capitaniato". The staff is friendly and well-prepared.