Pizzerie Eccellenti 2020
Al Passatore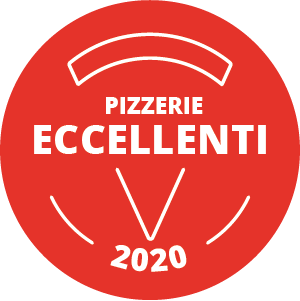 Il Ristorante Pizzeria Al Passatore si trova in una zona abbastanza tranquilla, ma a poca distanza dal lungomare e dai luoghi del passeggio serale.
Il locale è informale: gli ambienti sono semplici e moderni con ampi spazi interni ed esterni. Un'attrezzata area per i più piccoli contribuisce al relax dei genitori. Il personale è gentile.
Le pizze, preparate con lievito madre e cotte in forno a legna, sono rustiche e sostanziose.
E' possibile ordinare pizze d'asporto.
Il locale è dotato di parcheggio privato.
---
The Ristorante Pizzeria Al Passatore is located in a fairly quiet area, not far from the seafront, in an area good for evening strolls. The restaurant is informal: the rooms are simple and modern with large indoor and outdoor spaces. There is a designated children's play area, which helps parents relax.  The staff is kind. The pizzas are prepared with mother yeast and baked in a wood-fired oven. The pizzas are rustic and substantial. Takeaway service is available. The establishment has private parking.