Pizzerie Eccellenti 2020
Pizzeria Bianco Farina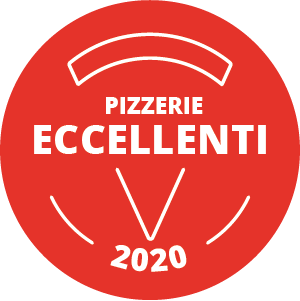 E' il napoletano DOC Pasquale Penne che gestisce e prepara in prima persona le pizze di "Bianco Farina", pizzeria situata appena dietro la Stazione Centrale di Bologna e vicino al nuovo Comune, cresciuta davvero tantissimo negli ultimi anni. Il locale è piccolo ed essenziale, ma il dehor, recentemente ampliato, lo rende comunque gradevole. Qui il pezzo forte sono le pizze: tutte rigorosamente in stile napoletano, col cornicione bello importante, e, ci dicono, un impasto a lunga lievitazione, fatto riposare per due giorni, al 70% di idratazione.
Gli ingredienti sono davvero di eccelsa qualità, molti provenienti dalla Campania e dal sud Italia, regalano sapori e profumi ineguagliabili, esplosioni di gusti superbi: Provola di Agerola, pomodorini gialli di Corbara, capperi di Salina, pomodorini del Piennolo del Vesuvio DOP, e tanti altri che sono davvero difficili da dimenticare.
---
It is the Neapolitan DOC Pasquale Penne who personally manages and prepares the pizzas of "Bianco Farina." The pizzeria is located just behind Bologna's Central Train Station, close to the new Municipality building, which has grown much in recent years. The restaurant is small and essential, but the outdoor area, which has been recently expanded, makes it very pleasant. Here the centrepiece is pizza: made exclusively in the Neapolitan style, with a nice high crust, and as they tell us, a long-leavened dough left to rest for two days at 70% hydration. The ingredients are really of excellent quality, many of which come from Campania and southern Italy.  They offer unparalleled tastes and aromas that guarantee an explosion of superb flavours. Some of the quality ingredients are Provola from Agerola, yellow Corbara tomatoes, capers from Salina, cherry tomatoes from Piennolo del Vesuvio DOP, and many others that are difficult to forget.