Pizzerie Eccellenti 2020
Pizzeria Ciro Pellone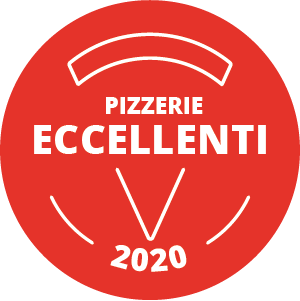 Nei pressi dello "Stadio San Paolo" a Napoli, la"Pizzeria Ciro Pellone" accoglie i suoi clienti in un piccolo locale molto curato, colorato e familiare. I fratelli Marco e Antonio Pellone sono gli i creatori di pizze che rispecchiano la concezione moderna caratterizzata soprattutto dalla presenza di ottimi ingredienti. Qui tutto è buono partendo dall'olio extravergine d'oliva fino ai latticini. Dimensioni e qualità dell'impasto nel rispetto della tradizione classica napoletana. Buona l'accoglienza da parte del personale di sala, corretto il rapporto qualità prezzo.
Il servizio d'asporto permette al cliente di ritirare la pizza mentre il con il delivery la si può gustare a casa ancora calda. Entrambe le modalità sono state ben organizzate nel periodo dell'emergenza Covid-19.  Da non perdere la pizza rossa "provola e pepe" oppure la "filetto".
---
Located near the San Paolo stadium in Naples, the Ciro Pellone pizzeria welcomes its clients into a small, very well-kept establishment that is colorful and family-friendly.  The brothers Marco and Antonio Pellone are the creators of the pizzas that reflect the modern conception of this product which is characterized by the presence of excellent ingredients in particular.  Here everything is good, starting with the extra-virgin olive oil and spanning to the dairy products.  The dimensions and quality of the dough is in line with the classic Neapolitan tradition.  The welcome by the dining area staff is good, and there is a correct price-quality ratio. The takeaway service allows the client to come pick up their pizza while the delivery service guarantees you will enjoy your pizza hot at home.  Both options are well-organized for this period of the COVID-19 emergency.  You must not miss the red pizza called "provola e pepe."  We also recommend the "filetto".