Pizzerie Eccellenti 2020
Pizzeria Da Paolo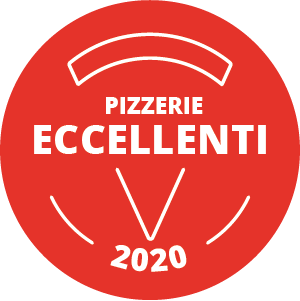 Dal 1974 una garanzia di qualità per chi è in cerca della pizza in stile napoletano a Genova. Spostandosi un poco al di fuori dalle coordinate del centro cittadino, in zona decentrata a ridosso delle alture, ci si imbatte in questo locale dagli interni semplici e informali che ha costruito la propria notorietà sulla cordialità del personale di servizio e dei suoi proprietari, ma anche sull'indubbia qualità degli ingredienti, la fantasia delle proposte e lo stile tipicamente partenopeo dell'impasto. Le pizze sono servite tonde con il bordo in bella evidenza e, su richiesta, può essere farcito di ricotta fresca di bufala, stracchino o gorgonzola. Disponibile la pizza per celiaci.
Possibilità di parcheggio lungo la strada nelle zone limitrofe.
---
This pizzeria has been a guarantee of quality for those in search of a Neapolitan style pizza in Genova since 1974. As you travel a bit outside the city centre, in the outskirts close to the hills, you will come across this establishment. The décor is simple and informal, and it has built its notable reputation thanks to the friendliness of the service staff and its owners, but also thanks to the unquestionable quality of the ingredients used and the interesting imaginative topping proposals that resonate well with a typically Neapolitan-style dough. The pizzas are served round with a high crust.  Upon request, the crust can also be stuffed with fresh buffalo ricotta, stracchino or gorgonzola. Gluten-free pizza is available. You can find parking along the road in the surrounding areas of the pizzeria.