Pizzerie Eccellenti 2020
Pizzeria Da Pupetta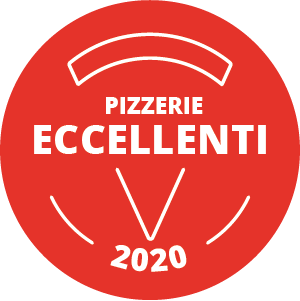 La pizzeria si trova nella zona centrale di Vercelli all'inizio dell'area pedonale con disponibilità di parcheggio nelle immediate vicinanze.
Il locale recentemente ristrutturato ha un arredamento moderno e funzionale sui toni scuri, forse troppo.
Il menù delle pizze è abbastanza fornito con una parte dedicata alle pizze classiche e una dedicata alle pizze con ingredienti più legati al territorio. Da segnalare la possibilità di richiedere un impasto speciale fatto con la farina di riso nero "Venere" ma anche con farine integrali e con lievitazione che viene indicata come  "napoletana" cioè con un impasto che alla cottura risulta più soffice e alto rispetto ai sottili e croccanti oggi molto diffusi.
Sempre a richiesta la possibilità di avere la pizza cotta al tegamino.
---
The pizzeria can be found in the central area of Vercelli at the beginning of the pedestrian area. Parking is available nearby. The establishment has just undergone renovation, it has modern, practical, dark furnishings which are maybe too dark. The pizza menu is quite well thought out, with one part dedicated to classic pizzas, and the other dedicated to pizzas which use ingredients from the local territory. We would like to highlight the notable option to ask for a pizza with a special dough made with black "Venere" rice flour or with wholemeal flour and with so-called Neapolitan style leavening. The result after baking is a crust that turns out softer and higher with respect to those which are more common nowadays: thinner and crispier. On request, you can also have your pizza baked in an oven pan.