Pizzerie Eccellenti 2020
Pizzeria Di Matteo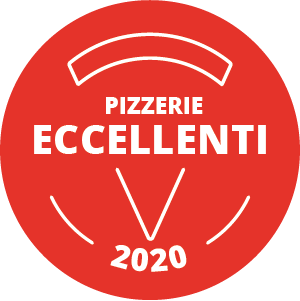 La  Margherita di Di Matteo è una delle migliori del centro storico. Di alta digeribilità, sposa qualità a prezzo. Le pizze che lo storico locale  del centro storico propone (raggiungibile con metropolitana, cumana, treno) sono quelle classiche: Margherita, Capricciosa, Marinara.
C'è poi la variante delle "4 Stagioni napoletane": Margherita, Marinara, salsicce e friarielli e, infine, ricotta, provola e cicoli. Da segnalare la "Faccia gialla", in omaggio a San Gennaro ( che si venera a due passi) con mozzarella di bufala, grattugiata di limone, pomodorini gialli, formaggi. Anche Di Matteo, dunque, si adegua alle nuove richieste e inserisce così in menu le "pizze firmate Salvatore Di Matteo". Cavallo di battaglia la fritta: provola, ricotta, pomodori e cicoli, che mantiene leggerezza e sapore.
Distanziati i tavoli per le norme anti-covid, ma menu difficilmente consultabile online per mancanza di wifi. Il locale, di poche pretese, si caratterizza per la gentilezza del personale.
---
The pizza Margherita at Di Matteo is one of the best in the historic center. Highly digestible, it combines quality with price. The pizzas that this historic establishment located in the historic city center offers, (reachable by subway, the cumana, or train) are the classic pizzas like Margherita, Capricciosa, and Marinara. Additionally, you can find the variant of the "Neapolitan 4 seasons": Margherita, Marinara, sausage and broccoli rape and ricotta, provola and pork greaves. We would like to make particular mention of the "Faccia Gialla" which pays homage to San Gennaro (the location where he is venerated is just a few steps away).  It is topped with buffalo-milk mozzarella, grated lemon zest, yellow cherry tomatoes and cheese. Even Di Matteo keeps up with the current trends;  he has included Salvatore Di Matteo pizzas in his menu ("pizze firmate Salvatore Di Matteo"). The signature dish is the fried pizza with provola, cherry tomatoes and pork greaves.  It is light and flavourful. The tables are spaced out as required by COVID restrictions, but the menu is difficult to consult online due to the lack of wifi. This is a non-pretentious location, and it is characterized by the kindness of the staff.