Pizzerie Eccellenti 2020
Pizzeria Gorizia 1916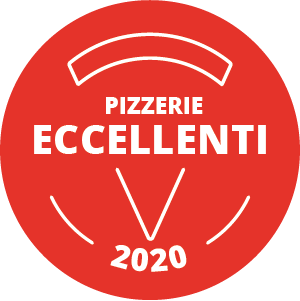 Gorizia è la pizzeria dei vomeresi. Chiunque abiti al Vomero vi ha trascorso più di una serata. E ognuno ha un legame – forse – sentimentale con quello che la pizzeria rappresenta. Cento anni di pizza non sono da tutti. E la struttura cerca di mantenere gli standard di sempre.
Il menu delle pizze offre un importante adeguamento al "senza glutine"; la carta dei vini è di pregio e sempre molto valorizzata. Gli ingredienti delle pizze, conservano la tradizione napoletana che il locale cerca di mantenere.
---
Gorrizia is the pizzeria of the Vomeresi.  Anyone who lives in Vomero has spent more than one evening here and has perhaps a sentimental link with what the pizzeria represents. A hundred years of pizzas is not an accomplishment achieved by all, and the establishment continues to hold on to its original standards. The pizza menu offers an important adaptation of "gluten-free"choices; the wine list always contains labels of prestige and high value. The ingredients topping the pizzas are DOP products and respect the Neapolitan tradition which the establishment is keen on preserving.