Pizzerie Eccellenti 2020
Pizzeria Pulcinella Da Ciro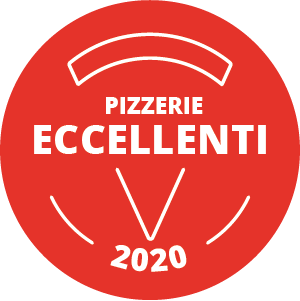 Sulla vecchia strada che collegava Avellino a Napoli, la nuova pizzeria di Ciro Casale, pizzaiolo dal 1994. Sala grande e ariosa, dai colori chiari, con ampio dehors. Tavoli ben distanziati, servizio napoletano per tempi (veloci ma non frettolosi) e simpatia.
Una pizza in stile partenopeo, che esce fuori dal piatto di portata, ben lievitata e ben distesa, sottile e scioglievole. Ingredienti di qualità e sapore, per un prodotto finale di grande soddisfazione. Fritti asciutti e croccanti.
La "mano" solida e di esperienza si sente tutta, nella pizza come nella gestione generale della pizzeria.
La carta delle pizze è suddivisa in quattro sezioni, ognuna con 6-8 varianti: classiche, gourmet, sontuose e complete. Oltre cioè alle tradizionali, troverete diversi abbinamenti, più o meno fantasiosi ma centrati, come nella delicata "Oro", con pomodorini gialli e cacioricotta irpino oppure nella "Selvaggia", più robusta, con mortadella di cinghiale e funghi porcini.
---
Located on the old road that connects Avellino to Naples, this is a new pizzeria by Ciro Casale, a pizza chef since 1994. The dining room is large and airy with light colors and a big terrace. The tables are well-spaced and the service time can be considered Neapolitan (fast but not hasty) and very friendly. The pizzas are made in the Neapolitan style.  The pizza extends over the perimeter of your plate, and the dough is well leavened and stretched thin, which really allows it to melt in your mouth. Quality and flavorful ingredients are used for a highly satisfying final product. The fried dishes are grease-free and crispy. The firm and experienced hand of the owner is evident throughout the establishment, both in the pizza and in the general management. The pizza menu is divided into four sections, each with 6 to 8 variations: classic, gourmet, sumptuous and complete. In addition to the traditional pizzas, you can also find various combinations, more or less imaginative but that are all well-conceived. Like the delicate "Oro" with yellow cherry tomatoes and Irpinia cacioricotta or the "Selvaggia", which is more robust with wild boar mortadella and porcini mushrooms.